Case 3
The smile window and smile curtain have implications on what appears as a gummy smile.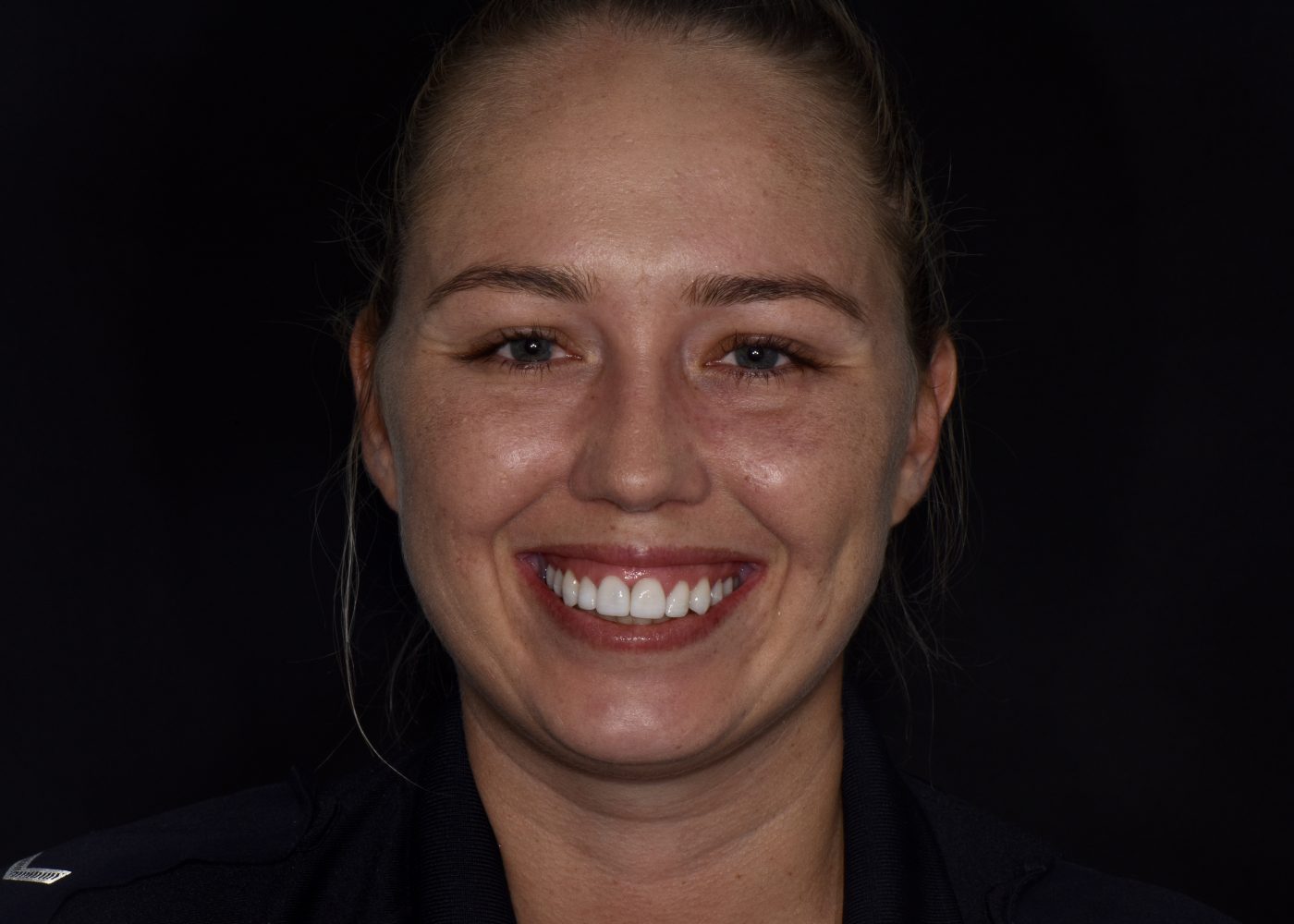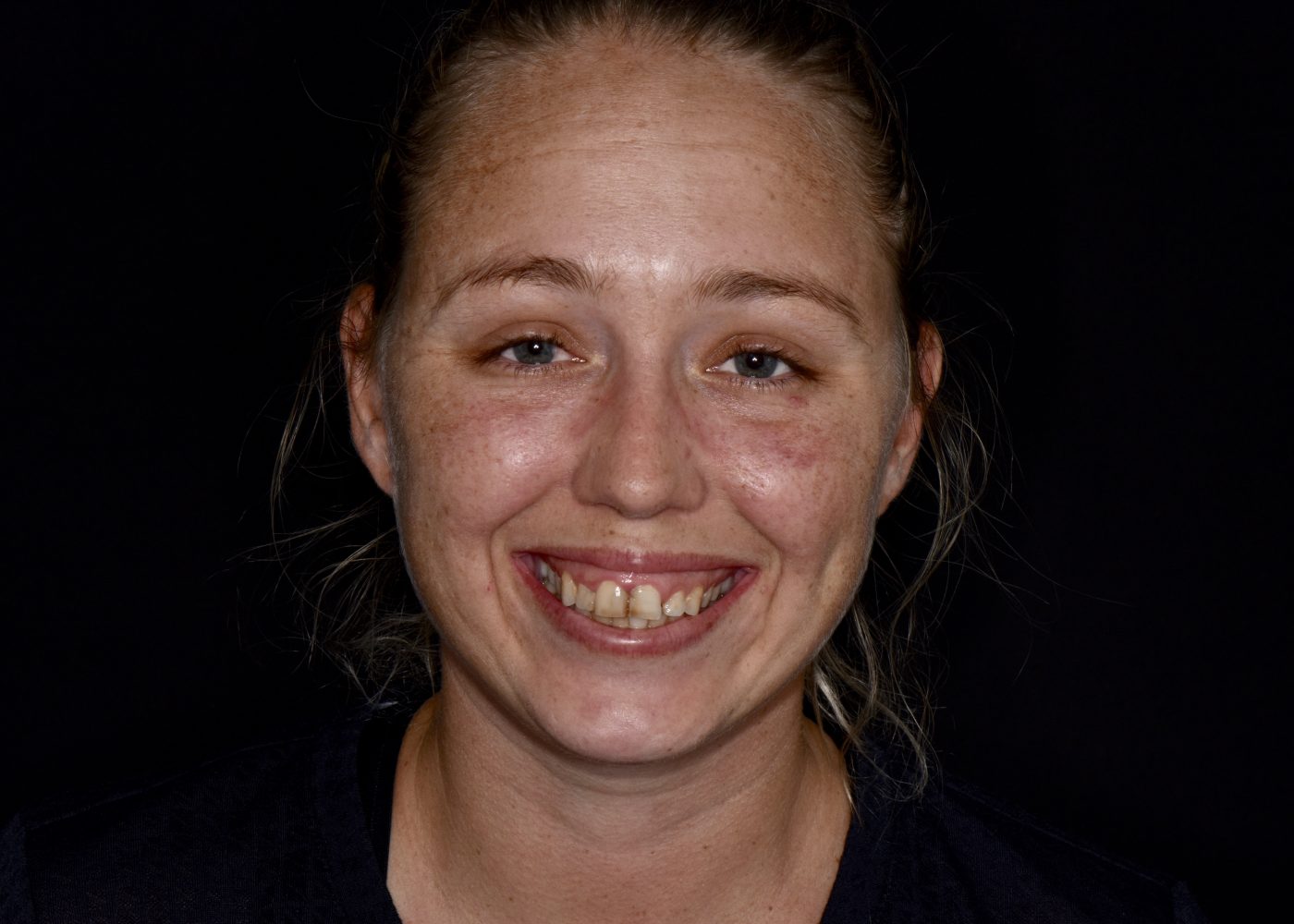 The results are evident in the eyes.
Jess, a lovely young lady, wanted to improve her smile. She was aware of the high display of her gums and her uneven incisors.
How teeth are displayed can often determine how far one needs to go in making everything look even. The proportions of display can also have a huge influence on whether the smile looks balanced.
Sometimes corrective gum surgery and selective lengthening of the teeth needs to precede any restorative work like veneers. Planning, surgery and all dental treatment were all undertaken by Dr Anand. The ceramic veneers were expertly fabricated the ceramists at Andent in Melbourne.