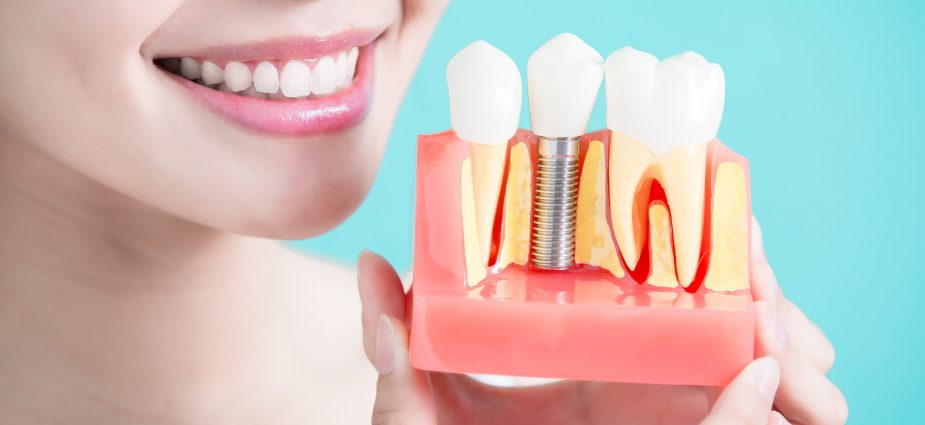 What are Dental Implants?
Replacing missing teeth is of utmost importance to avoid any dental or oral problems. Dental implants have become a popular solution to missing to missing teeth because they are permanent, durable, stable, and inconspicuous.
Dental implants are permanent artificial replacements for tooth roots. The implants are fitted directly to your jaw through a surgical procedure and hold the replacement tooth in place. Unlike dental bridges, implants do not require the surrounding teeth to act as an anchor so they will be unaffected if those teeth fall out.
They are also not visible because they are fitted below your gum line, so no-one will even notice them. Titanium, ceramic, and other materials similar to your bone's natural construction are used to make the implants so that they look, feel, and function just like your natural teeth.
The entire implant consists of 3 parts:
1.     The implant: This is the metal frame or post (the artificial tooth's root) which is surgically attached to the jaw. It is usually made from titanium.
2.     The abutment: This is used to connect the implant and the crown. It is attached to the implant using a screw and is usually made from titanium, gold, or porcelain.
3.     The restoration: This is the visible artificial tooth replacement which is fitted to the abutment. It is usually made from porcelain or a metal alloy and looks and functions like one of your natural teeth.
Dental Implant Options
Two of the main dental implant options available to patients are the endosteal implants and the subperiosteal implants:
·       Endosteal implants are the more common type of dental implants. Made from titanium and shaped like small screws, they are fitted in the jaw bone through the two-stage procedure. During the first surgical procedure, the endosteal implant is fitted in the jaw bone (below the gum line so it isn't visible) and the gums are re-stitched. The second procedure takes place once the site and surrounding gum tissue has healed. The abutment is connected to the implant and the artificial tooth (the crown) is fitted to this post. Together, these 3 parts form your new artificial teeth. Endosteal implant types include screw (threaded), cylinder (smooth), or bladed types.
·       Subperiosteal implants are used in a single-stage procedure and are only used when the patient does not have sufficient bone height (which is required for the two-stage procedure). It is an extended metal implant which is surgically fitted below the gum tissue and on, or above the jaw bone. The implant's head remains visible above the gum, so there is no need for an abutment. The gum is stitched and once healed, the artificial tooth replacement can be fitted onto the implant head.
Other dental implant options available include:
·       Mini dental implants: These implants are the size of toothpicks, making them much narrower than most other dental implants. They are used to stabilize a lower denture and are fitted using less invasive procedures. They may also be referred to as small or narrow diameter implants.
·       Immediate load dental implants: This type of implant allows for the placement of a temporary tooth during the same appointment as your dental implant placement. This means you won't have to wait to get a replacement tooth. This implant can only be used if you have sufficient natural bone height and if the implant is secure enough to support the temporary tooth.
·       All-on-4®: This uses four dental implants to support a full fixed bridge. Unlike dentures, which are not permanent and stable, these implants are a great solution for replacing a full set of teeth. Special abutments are used so a temporary set of replacement teeth can be fitted on the same day. Once healed, the permanent set of replacement teeth is then fitted.
Following an examination of your teeth, mouth, and bone structure, your dentist will be able to offer the best advice on which dental implant is best suited to you. Dental implants are a great way to replace missing teeth and to help restore function to your mouth and give you a fuller, happier smile.