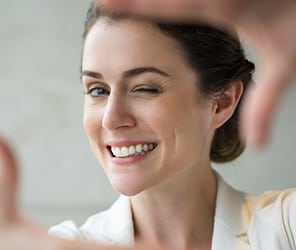 When you are contemplating dental work, it can be difficult to determine which type of dental procedure, treatment and solution will be the most suitable for you and your dental needs.
Here at Extreme Dentistry in Darwin we offer a range of dental treatments and procedures, using advanced dental materials and technologies to cater for all types of dental issues, from simple yet professional cleaning, right through to advanced restorative and cosmetic dental care.
We are often asked about the differences among dental crowns, bridges and dentures. As such, we would like to share with you the some of the key differences of each type of dental procedures and why they are recommended.

DENTAL IMPLANTS; THE FOUNDATION OF CROWNS, BRIDGES AND DENTURES
Dental implants are your solution to missing teeth; this permanent treatment will help restore your smile in the long term. The treatment involves placing screw like fixtures into the jawbone as a substitute for your missing tooth root. The implants are highly compatible with your jaw bone and fully integrate into your jaw over a period of months. This creates a permanent foundation for prosthetic teeth such as crowns, bridges and dentures, providing the closest solution to a natural tooth/teeth.
WHAT IS THE PRIMARY DIFFERENCE BETWEEN CROWN, BRIDGES AND DENTURES?
Crowns and bridges are cemented onto existing teeth or implants, unlike removable devices such as dentures, which you can take out and clean daily.
WHAT IS A CROWN?
A crown is used to entirely cover or "cap" a damaged tooth or teeth. Besides strengthening a damaged tooth, a crown can be used to improve the appearance, shape, function and alignment of the teeth. Porcelain crowns can be matched to the color of your natural teeth, bonded to a metal shell that is both strong and attractive. A crown treatment may be recommend to:
Fix badly broken down, cracked or worn down teeth
Fixing up the tooth after having had a root canal treatment done
Badly discoloured teeth which don't respond to whitening
Help stabilise and retain strength
WHAT ARE DENTAL BRIDGES?
In contrast to crowns, which generally cover a single damaged tooth to restore its structure, shape and function; a bridge may be recommended if you're missing multiple teeth, as a bridge relies on surrounding teeth to support it's structure, whilst also proving the shape and functional benefits.
Here at Extreme Dentistry in Darwin we may recommend bridges if gaps are left by missing teeth which can eventually cause the remaining teeth to rotate or shift into the empty spaces, resulting in a bad bite. The imbalance caused by missing teeth can also lead to gum disease and temporomandibular joint (TMJ) disorders. Like crowns, bridges are cemented to the natural teeth or implants. These teeth, called abutments, serve as anchors for the bridge. A replacement tooth, called a pontic, is attached to the crowns that cover the abutments. As with crowns, you have a choice of materials for bridges. During your dental consultation at Extreme Dentistry, our highly skilled and experienced dentists can help you decide which to use, based on the location of the missing tooth (or teeth), its function, aesthetic considerations and cost.
WHAT ARE DENTURES?
Dentures are replacements for missing teeth and the benefit most people admire is the fact that they can be taken out and put back into your mouth. As a result of dental technological advances, today's dentures are natural looking and more comfortable than ever. There are two main types of dentures: full and partial.
CARING FOR YOUR DENTAL NEEDS AND CATERING TO YOUR LIFESTYLE.
Although our highly skilled dentists will always recommend the best dental solution for you,  we make it our priority to educate and inform you about each and every procedure available so you can play an active role in  the decision making process of your dental health. This ultimately helps you feel confident, happy and assured about your dental solution.
During your consultation our dentist Dr Anand will conduct an overall oral assessment to determine the most suitable treatment option for you. After the examination, our dentist will guide you through the different options available whilst also recommending the best solution based on your dental needs.  As there are various methods in which to correct your dental issues; ultimately, the decision is yours and our dental team will make every effort to ensure the dental treatment you undertake is best suited to your individual circumstances and preferences to ensure you are happy and confident with your dental treatment.
If you are contemplating dental work or are unsure which treatment is best for you and the future of your oral health please don't hesitate to call us