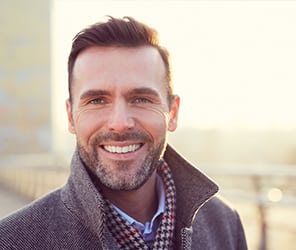 Are you missing one or more of your natural teeth? You might think they are only a small hindrance in your life but in fact they influence your wellbeing and health significantly.
The important role that teeth play in our lives is often underestimated and often this leads to the neglect of teeth. Some people may not understand the relevance of oral health to their overall health but in fact, our teeth and or oral health, play a vital role in our day to day lives. Those people with missing teeth understand firsthand the uncomfortable burden this can have on their ability to eat, drink, laugh, bite and communicate. In these cases, we find that many people find their quality of life suffers because of one or more missing teeth. At Extreme Dentistry in Darwin we believe no one should have to suffer through the deterioration of missing teeth and often refer patients towards dental implant treatments to improve their quality of life.
Dental implants are the next best thing to a natural tooth…
A dental implant is a small titanium rod that is inserted into the jawbone/gums in place of the missing tooth. The purpose of the dental implant is to act as the tooth root for a porcelain restoration to be placed over the top. After the implant has been surgically placed it will begin a process called ossteointegration which means that the implant will fuse with the bone to become a permanent fixture inside your mouth. The reason titanium is chosen as the best medium for this procedure is because titanium is a biocompatible material; this means that the titanium has little chance of causing the body to react negatively to the presence of an inorganic material (as the body has been known to attack foreign bodies/resulting in failed procedures). Unlike traditional dentures, crowns or bridges (that are not attacked to dental implants) these restorative treatments lack the connection between the jawbone/gums and tooth.
Why is establishing a connection between the tooth and the jawbone/gums beneficial for my quality of life?
When we eat and drink or perform any action that requires us to move our jaw or push our teeth against each other we create a friction and pressure. This movement sends vibrations through the teeth down the tooth roots and into the gums and jawbone. This stimulation contributes to the health and longevity of the jawbone and gums (not to mention the existing tooth). In the event of a missing tooth there is no longer a connection and the jawbone and gum line (in the area of the missing tooth) can begin to suffer from lack of stimulation. This can lead to gum recession and jawbone resorption which can in turn indirectly affect the teeth surrounding the missing tooth. Dental implants allow the patient to re-establish the connection stimulating the jawbone and gums while simultaneously giving the patient the ability to eat, laugh, drink and smile again with a mouth full of teeth. Today, dental implants are the closest thing to real teeth available because it is not only establishing this connection but it naturally fuses with the body and is a permanent restorative option.
At Extreme Dentistry in Darwin we offer dental implants to patients who wish to improve their quality of life by replacing missing teeth. We offer implant dentures, crowns and bridges to prove a range of restorative replacement options for every individual patient. A dental implant can make the difference between leaving your gapped smile to suffer the debilitating effects of tooth loss and regaining your ability to eat and talk and therefore improve your quality of life.
If you would like to find out more about dental implants you can give us a call today on (08) 8948 1225  
Don't forget to share this via Twitter, Google+, Pinterest, LinkedIn, Buffer, Digg, Tumblr, Reddit, StumbleUpon and Delicious.