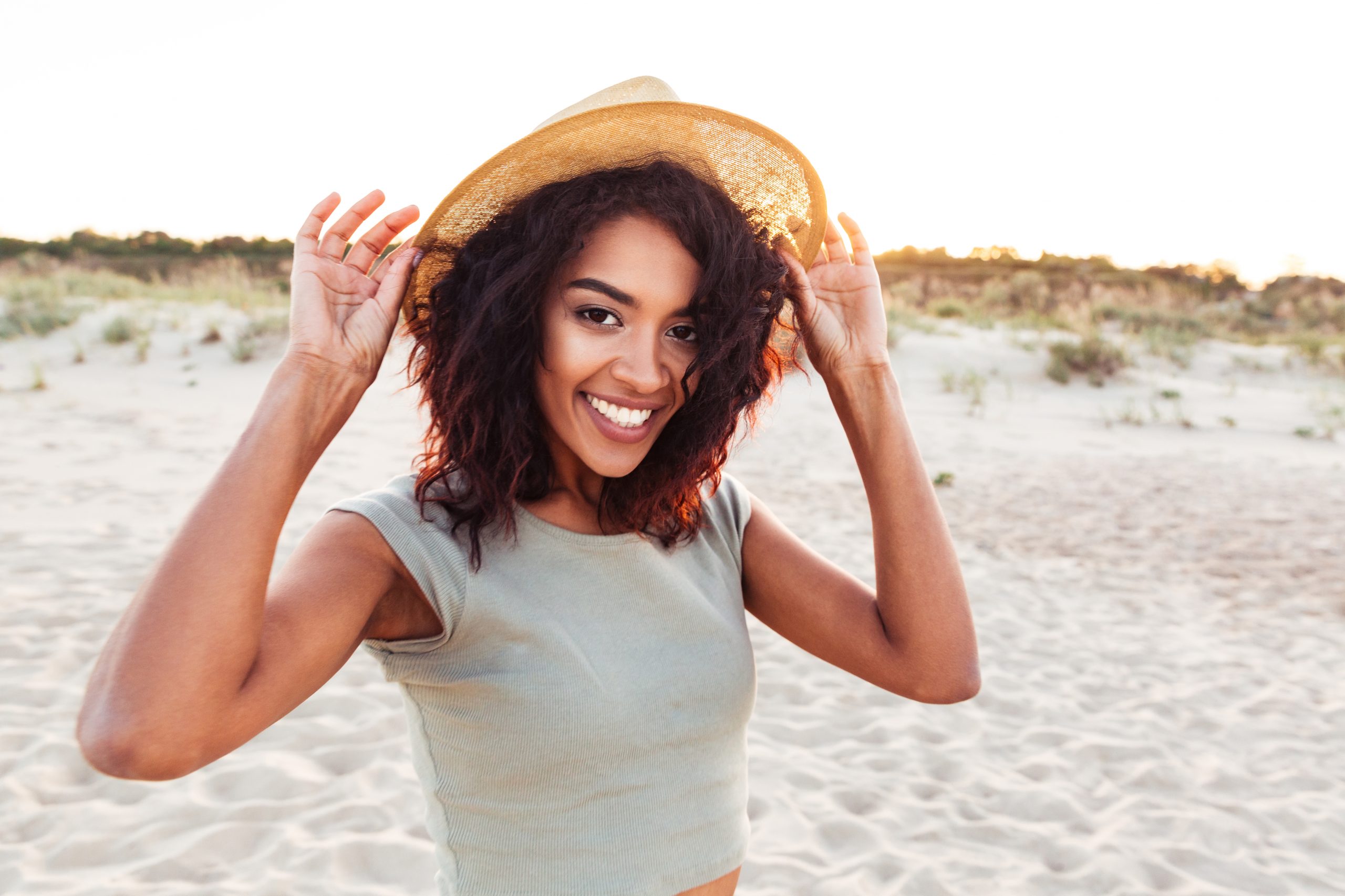 Whiten, straighten, and maintain your smile for transformative results.
When we feel confident about the appearance of our smiles, we tend to smile more often. And, as studies show, smiling more often can produce a range of psychological and social benefits.
So, what can you do to bring more confidence to your smile? Read on to learn the top three tips for improving the appearance of your smile, including essential pointers for daily care.
1. Whiten your teeth
One key element for a confident smile is a set of gleaming white teeth. As our teeth can become stained and discoloured for a wide variety of reasons, including the natural ageing processes and lifestyle and dietary choices, this is often the first place to start your quest for a sparkling smile.
In terms of at-home teeth whitening products, the most popular options include whitening toothpastes and whitening strips. Whitening toothpastes typically contain peroxides and mild abrasives, and can be effective in the removal of surface stains. Teeth whitening strips, on the other hand, may achieve more noticeable results — though you should proceed with caution, as new research suggests that excessive or improper use can damage the dentin layer beneath your tooth enamel.
A far more effective option is a professional teeth whitening treatment. This will involve a series of short in-chair sessions, where specialised whitening gel is applied to your teeth using a mould held in your mouth. Powerful and long-lasting, a professional teeth whitening treatment can make your teeth up to eight shades whiter, and still show effects for up to two years after the treatment has been done.
2. Straighten your teeth
The other essential ingredient to a winning smile is the straightness of your teeth.
It is important to bear in mind that virtually everyone has crooked teeth — at least to some degree. However, if you find that you are self-conscious about the appearance of your teeth, and smile less than you'd like to because of their crookedness, then a teeth straightening treatment can have transformative results.
A popular option for teeth straightening in adults are clear plastic aligners, such as Invisalign treatments. These provide the straightening benefits of traditional braces, without the conspicuous metallic appearance. They are an effective, low maintenance, and practically invisible solution for those looking to undergo a long-term (approximately 12 to 18 months) teeth straightening treatment.
Meanwhile, if your smile suffers from imperfections, such as issues with the shape or colour of specific teeth, or gaps in your smile, then dental veneers can be an excellent option. These artificial 'shells' are made to closely resemble natural teeth and can revitalise worn out, discoloured, or oddly-shaped teeth, while seamlessly closing small gaps in your smile.
3. Maximise and maintain what you have
Of course, any progress made on these fronts will only translate to an improvement if a solid daily oral care routine is maintained. This is the only way to ensure a positive reaction to your smile on a daily basis.
A good oral healthcare routine consists of brushing twice a day, complemented by flossing and antibacterial mouthwash. This will keep your teeth looking clean and it will ensure healthy-looking gums, an underrated aspect of a healthy smile.
Speak to your dentist about the effects of dietary and nutritional choices for the appearance of your teeth, and be sure to book regular dental check-ups, as expert maintenance is a key contributor to long-term oral health.
How can we help?
At Extreme Dentistry, our motto is 'teeth for life'. If you want to see your smile transform, trust us to deliver long-lasting results. We provide cosmetic treatments to improve the appearance of your smile, which can lead to positive benefits for your personal and professional relationships. For more information, please read here.
The philosophy at Extreme Dentistry is to provide the highest-quality dental care and advice while treating patients as whole individuals. Our priority is patient education and making each visit a comfortable and productive experience. To book an appointment, please get in touch here.
Our vision is to become a leading dental provider and set benchmarks for patient experience and quality dental service in the Northern Territory. We can do it all at Extreme Dentistry, from restorative care to cosmetic enhancements. To learn more about the extensive range of services we offer, please read more here.