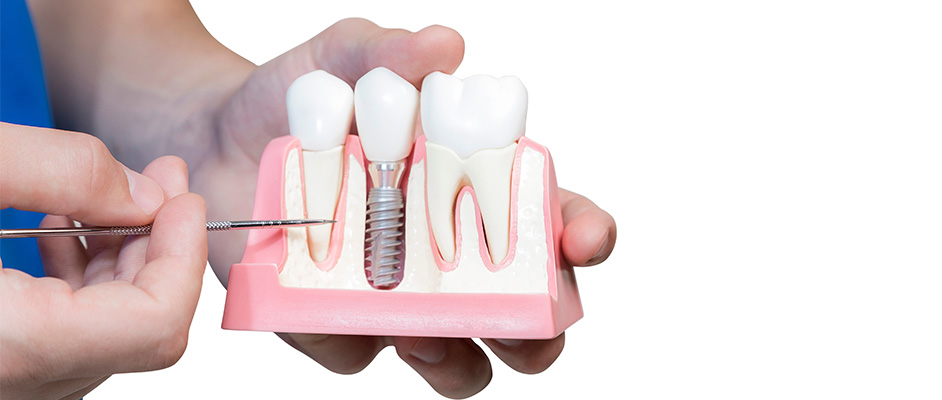 Dental implants are very durable and can last a lifetime with proper care.
Dental implants are a highly effective treatment when it comes to replacing missing teeth, and are typically considered a permanent solution.
In fact, without injury or illness, implants can last a lifetime.
What are dental implants?
Dental implants are titanium screws that replace missing tooth roots and are surgically placed into the jawbone. Dental implants can be topped off with an artificial tooth or crown to restore both functions and aesthetics.
Dental implants are very secure and stable and can restore full oral function, such as biting, chewing and even speech.
Dental implants also help to maintain and support your bone structure and facial tissues. They help to prevent facial sagging and maintain jaw function and strength.
Are dental implants permanent?
Dental implants can last a lifetime as they are made from titanium which is extremely durable. Issues like accidents, injury and illness can, however, impact longevity.
Maintaining good oral health is also essential for the durability of implants. By sticking to good oral hygiene habits and taking care of your oral health, it is possible to keep your implants in good condition.
While dental implants (which act as artificial tooth roots) can last a lifetime, it is essential to know that the restoration that is attached to the implant generally lasts between 7 and 15 years. We recommend that you come in for regular check-ups so that we can ensure that your restoration remains in good condition and to advise you when it may be time for a replacement.
How do you take care of an implant?
When it comes to taking care of your dental implants, the best thing you can do is commit to healthy oral hygiene habits. You should take care of your implants just as you would your natural teeth. This means brushing your teeth at least twice a day and flossing daily. We recommend that you eat a balanced diet that includes plenty of whole foods like fruits and vegetables, and that you enjoy sugary treats in moderation only.
We also encourage all of our patients to come in for regular check-ups and cleans. This is an essential part of maintaining overall oral health and also allows your dentist to identify and resolve any issues at an early stage.
How can we help?
At Extreme Dentistry, we offer dental implants to patients who are looking for a permanent solution to missing teeth. Before going ahead with the treatment, we will analyse the structure and density of your jawbone to determine its suitability for an implant.
If you are a suitable candidate, Dr Anand will surgically place an implant, which will then be covered with a crown. To find out more on dental implants, click here.
Our team loves providing top-quality dental services to our community in the Northern Territory. Our practice boasts state-of-the-art equipment, and we have created a casual and relaxed atmosphere to make your visit as pleasant as possible. If you would like to make an appointment at Extreme Dentistry, please get in touch with us.