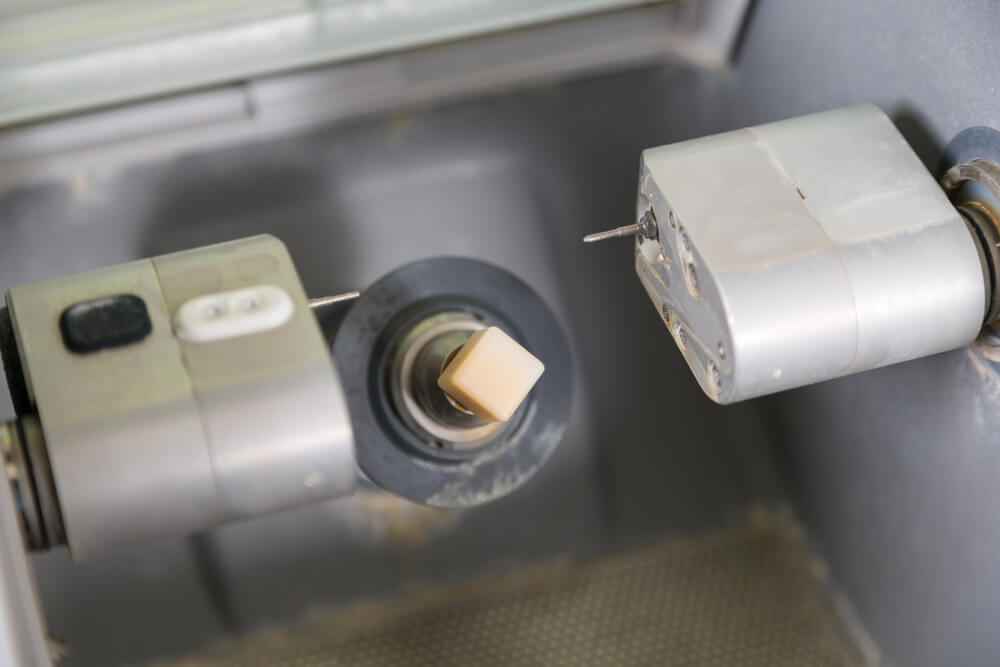 CEREC® stands for Chairside Economical Restoration of Esthetic Ceramics and offers a high-tech method of providing strong, natural, fully functional ceramic tooth restorations. This means you can look forward to a full, shiny, healthy smile if you've been unlucky enough to lose some teeth along the way.
Whether you have a chipped tooth, broken tooth, or decayed tooth, CEREC® can help. With this technology, your dentist can repair your teeth in a single visit. The process uses a machine to create a tooth replacement in about a day, saving you both time and money. A CEREC® tooth restoration is a great way to get a beautiful smile that matches your natural teeth. The process is very fast, and the results are equal to those of traditional lab-made restorations. The procedure can even be completed in a single visit to your dentist!
How Is the CEREC® Procedure Performed?
CEREC® is an effective and innovative dental technology that uses a computer-aided manufacturing process to create restorations that are custom to each patient's mouth. This procedure allows patients to return to the dentist in one appointment and have their new teeth permanently bonded to their natural teeth.
The procedure involves a special camera that takes an optical impression of your teeth and transfers it to a computer. This image is then used as a blueprint to create a restoration. CAD/CAM (computer-aided design and manufacturing) technology is used to create the restoration. This includes the creation of a virtual model of the patient's mouth, which is then sent to a separate milling machine in the office.
The restorations use all-ceramic materials. These materials are biocompatible and resistant to wear and tear. A CEREC® machine mills a solid ceramic block for each tooth, based on the digital image created by the camera. This block is shaped and contoured to match the colour of the patient's natural teeth.
What are the Benefits of CEREC® Restorations?
Unlike traditional dental crowns, CEREC® tooth restorations can be made in one appointment. The process involves the use of a CAD/CAM system. This advanced technology allows the dentist to design high-quality ceramic restorations from scan images.
CEREC® tooth restorations look like natural teeth and promote healthy gums and tooth structure. CEREC® also provides long-lasting results. This is because they are made from a solid ceramic block. This reduces the risk of damage to the tooth from chewing on hard objects. CEREC® also eliminates the need for temporary crowns. Temporary crowns can be uncomfortable and increase the risk of tooth decay.
CEREC®'s high-quality ceramic restorations can last several years, but proper care is necessary to keep them looking new. Good oral hygiene, regular dental cleanings, and twice-daily brushing can help extend the life of CEREC tooth restorations.
Compared to traditional dental crowns, CEREC® tooth restorations look more natural and more closely match the surrounding teeth. The reason is that CEREC® crowns are made of ceramic and have no metal core. This ensures that the crown is more durable.
CEREC® tooth restorations can be completed in one day. This is thanks to CEREC®'s Acquisition Unit, which is a dental unit that uses a ceramic block to make a precise 3D model of the prepared tooth. The model is then used by a medical-grade computer to make a restoration that matches the color and shape of the patient's teeth. This means that there is no need to wait for weeks while the restoration is prepared in a dental lab.
How Can We Help?
If you need some dental replacements but don't want to wait, CEREC® is an excellent option for you. Providing fully functional and cosmetically pleasing replacements, your CEREC® restorations will allow you to eat, drink, and speak without worrying about any shifts in position— definitely a benefit that sets CEREC® apart from other restoration methods. If you'd like to know more about this top dental tech, get in touch!
To learn more about CEREC restorations, please have a look here.
To get in touch, please call 08 8948 1225, or drop us a line via our website.