Case 8
All is not lost! Dental crowns can salvage badly broken-down teeth.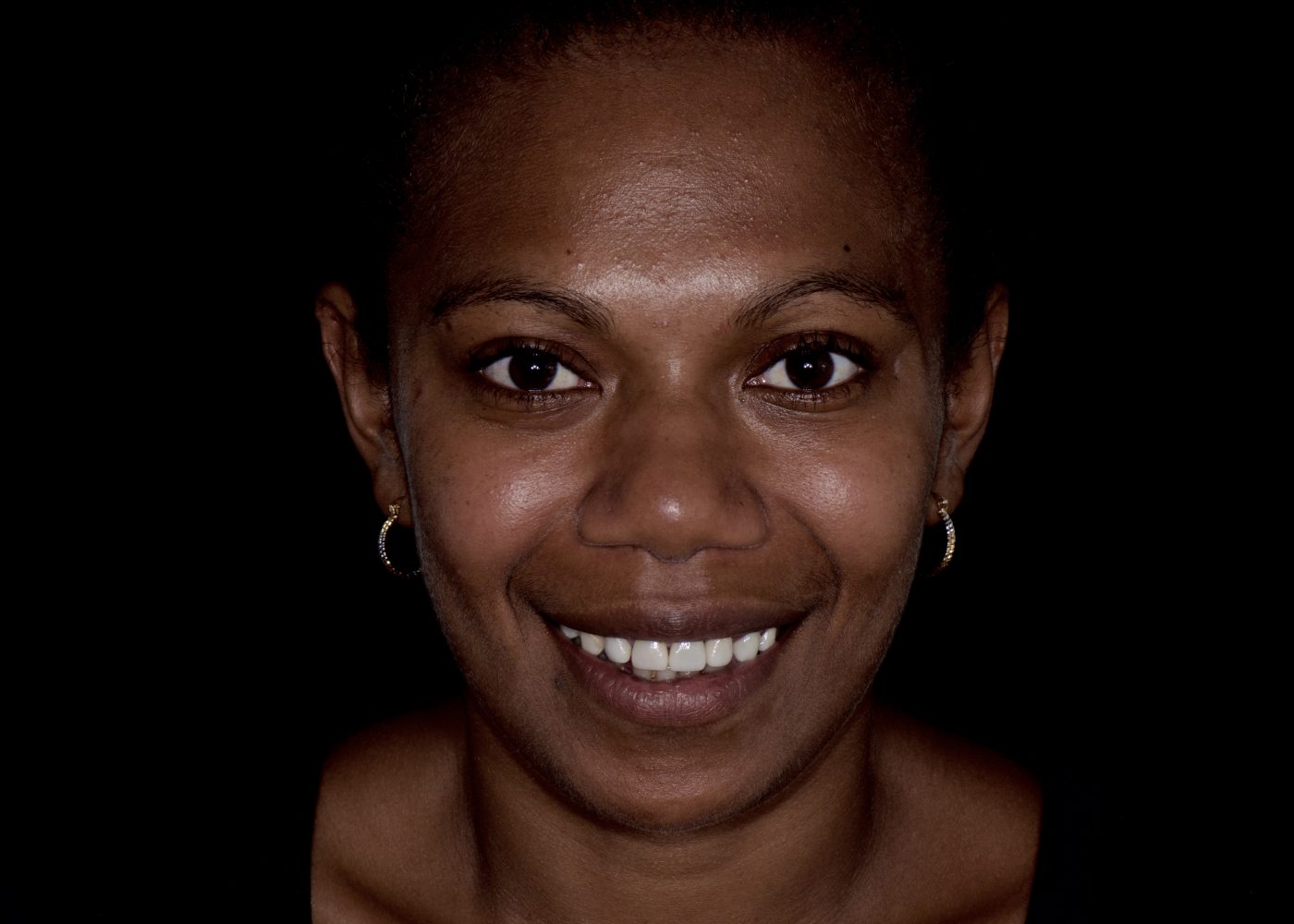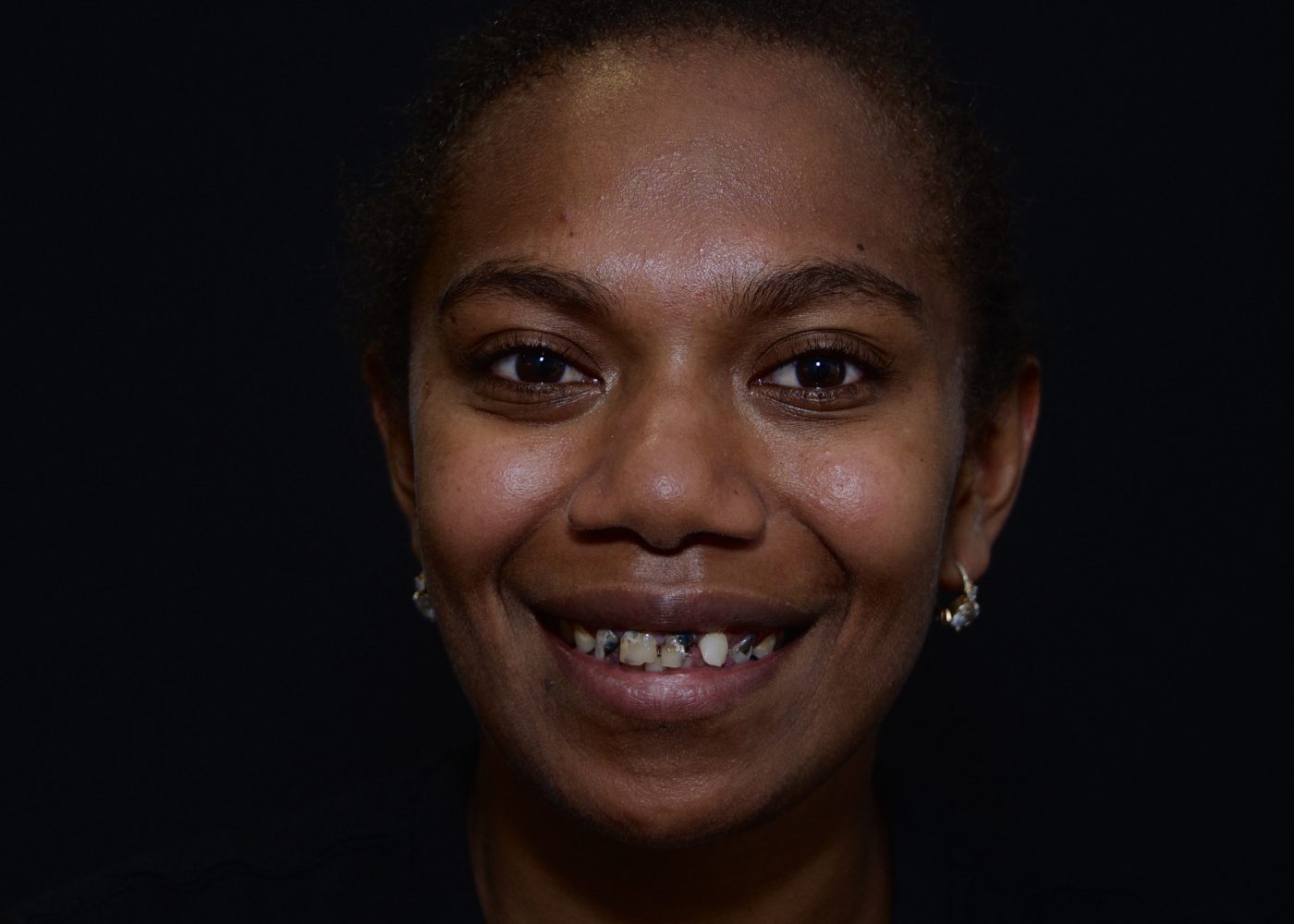 Dental caries and decay are still a real problem in most parts of the world including Australia.
Anne had extensive caries and darkening of the stumps. Decay stretched all the way around to the gum lines. Fortunately, her roots were still strong.
Gum re-contouring and crown lengthening surgeries were undertaken to first expose sound tooth structures onto which the crowns could be finished and bonded onto. Once the gums healed, the teeth were shaped so that they could receive new covers or crowns. The ceramic material chose was an opaque shade to mask the underlying darkness.
All planning, execution of treatment and surgery was undertaken by Dr Anand. The crowns were built by the ceramists at Andent Lab in Melbourne.